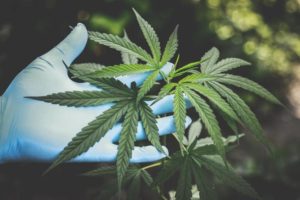 From blocking for one of the greatest running backs to brick and mortar weed shop. A fullback isn't a glorified position in football, hell some experts might say the position is absolute in the game. Don't count out retired Super Bowl Raider fullback, Frank Hawkins. He has changed lanes and is now operating weed spot in Las Vegas, NV. The shop's name, Nevada Wellness Center, located a few blocks away from the Las Vegas strip.
As a retired football player myself, (not professional) I love this story because I love the move. The game of football teaches hard work, teamwork, and leadership skills. These are all attributes of running a business. I'm excited for Frank and his wellness center primarily because of the recent studies on CTE, a head injury disease relating to concussions. It would be cool to see Mr. Hawkins assume a leadership role in helping the NFL implement marijuana the organization.
Marijuana can help with brain injuries but, of course, it is banned in the NFL. The $13 billion organization has no problem allowing players to take nasty and addictive painkillers but since marijuana is federally illegal there is an issue. As we progress into legalization across the nation, more studies will be done to show the benefits of marijuana. Marijuana will continue to heal high performing athletes around the world.