Some of the best cannabis innovations happen outside the regulated market. While legalization is creating new jobs, contributing to economic growth, and legitimizing the myriad benefits of marijuana, this means businesses that enter the regulated market must prove their concepts over and over, and often, to new customer audiences.
Businesses introduce new products to solve a problem for their customers. Along this journey of innovation, there are regulatory checkpoints from cultivation to processing, laboratory testing to packaging, transportation to retail.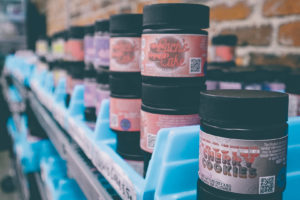 An innovative cannabis product brought to scale also faces other challenges from state to state because each governing body can be vastly different. For example, Trulieve has more than 120 retail locations in Florida, while Massachusetts regulations limit cannabis companies to three to five locations, depending on whether they have recreational or medical licenses.
For innovation to be successful, cannabis products (including non-plant touching) must come from a solid business model with a brand that stands out.
Vape Innovations: Fernway is North Hampton, Massachusetts-based and the state's market-share leader in vape sales, with products coming to the New Jersey market soon. Rove is headquartered in Costa Mesa, California, and has vape products in at least ten other states, including Massachusetts, Michigan, and New York.
In Massachusetts, Rove licenses their manufacturing processes, technology, and brand, while Fernway is a licensed owner and operator. Distillate Vape Products have seen their time as a staple product on retail and delivery menus.
Both, without grow facilities, have expanded their offers with Live Resin and disposable product lines. Innovation from Rove comes with its proprietary hardware technology with the DIAMONDS SERIES product line. The Live Resin DIAMONDS SERIES with no buttons is temperature-controlled and has a pre-heat setting at the "tap" of its cartridge oil.
The Fernway innovation has contributed problem-solving abilities to a significant issue in the cannabis industry: waste. Retailers that carry Fernway products will receive a branded waste bucket to collect empty hardware to be adequately dismantled and discarded safely. Other products can be dumped as well.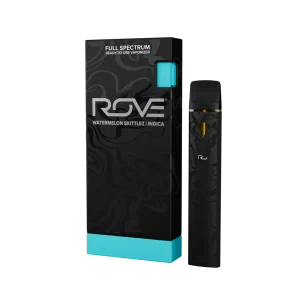 Ancillary Innovations: Customer service is essential and outstanding customer service takes time, especially in a business-to-business setting. King Kone USA is a business-to-business cannabis brand owned by Sream Inc. and primarily produces a machine that helps operators make small-batch pre-rolls. The company has successfully created a low-cost, high-efficiency pre-roll device based on the West Coast. Its low tech is a match for creating a low entry level for smaller companies like Major Bloom to spread its wings. Large companies have invested in large machines to output low-quality pre-rolls at a higher volume.
The King Kone machine competes with other small-batch pre-roll devices such as Knock Box, Fast Fill 121, and RocketBox. These other companies also make great market-leading solutions for pre-roll producers. However, the ease of sales, the responsiveness with service, and the entry cost make the King Kone an excellent experience for agile innovation.
Business Model Innovation involves designing or reinstating a company's underlying strategy and structure to create, deliver, and capture value in new or unique ways. It emphasizes adapting to changing market conditions and technologies, distinguishing a company from competitors by exploring new revenue streams, improving customer engagement, or altering cost structures.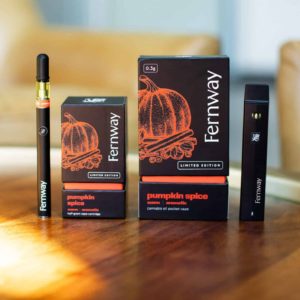 Regulatory challenges such as Tax Code 280E and other compliance matters could hinder creativity — only if you let it. For every roadblock, there is an opportunity for growth. Across the nation, we've experienced price compression while costs increase for cultivation build outs because of a sharp increase in construction material costs directly after COVID.
Major Bloom has played its part in cannabis innovation by attacking the supply chain to constantly bring value to its customer and end users through unique and economical product offerings. In other words, product innovation, processing, manufacturing, and packaging fuel its retail business in-house. Each strain has custom packaging with creative artwork produced in-house. These simple touches go a long way with our customer base. Our company has recently released Yeti Leg, an infused pre-roll with kief and distillate, providing a slow-burning effect high in Total Cannabinoids. Additionally, Moonrocks will follow as we create new products for weed smokers.
Interesting In More Information Like This?
Join our Community!